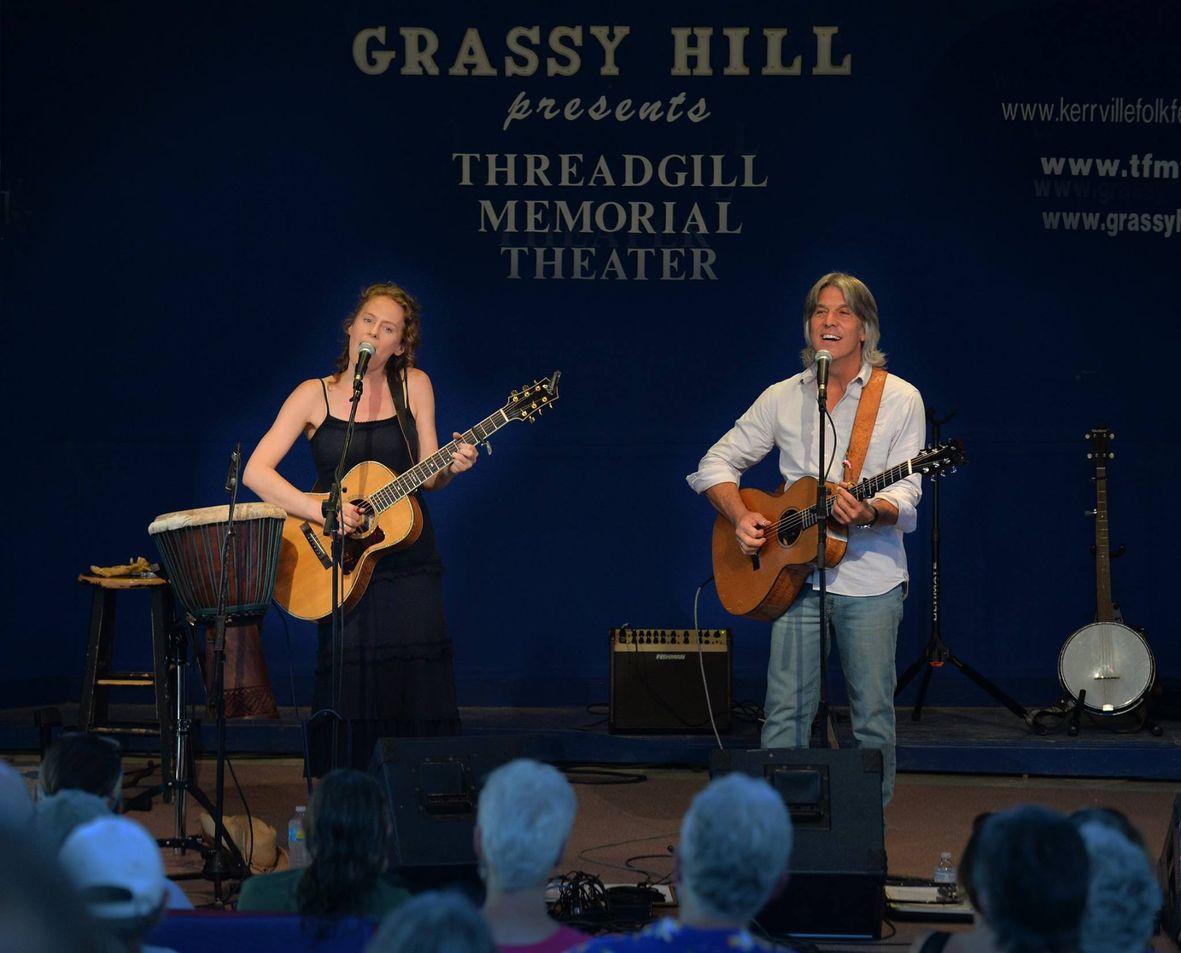 How has the Summer been so far?
Blissed out? Stressed out? Yup, us too. All of it. Chaos is close to God, isn't that what they say? We've spent the last few months apart and together, on different continents, islands, cities and villages. It started with a fabulous time at Kerrville Folk Festival in Texas, which involved flash floods (we're talking people kayaking in the camping area!), new inspiration from fantastic artists such as Ellis Delaney and Anna Tivel (check 'em out!) and catching an ad lib 'house concert' with Emmylou Harris and Rodney Crowell in a hotel lobby with the drummer playing on his suitcase(!), long river baths, juicy texmex barbecues and had a blast sharing the Sundown Concert with two good friends from Nashville - Buddy Mondlock and Dana Cooper. Thanks to all of you in the audience who helped making it such a sweet last night under the full moon (photo above). 
 
A couple of more gigs around Texas and catching up with Austin friends from David's years there (p.s. twice we've spent a couple of hours waiting for those half a million bats that are supposedly living under the bridge in Austin to no avail. To Austin's defense however there is a gigantic Whole Foods to comfort yourself with, if you've got some 'monetas' in your wallet that is..)  and then we road tripped ourselves back to Tennessee with a flight waiting to take me to Stockholm. The Summer's to be spent on our solo projects - David's finishing up his album with songs inspired by his upbringing in the coalmining valleys of South Wales (yes, it will include 'Take Us Down'), and I'm focusing on my third solo album (yup, it will include 'To Be A Woman'). We'll let you know how it comes along! Sad to go, but good to draw in again the fresh air of the Scandinavian outdoors, bags were quickly packed and goodbyes were said.

There's something about the flowery coolish Summers here in Sweden that help me relax. The walking barefoot and the bees digging into the pink thyme blossoms and the pots of basil on the stairs. The deep vibration in the ground as the cows slowly walk over to a greener patch. It's just a little easier to be delighted by the good things in life. and so while David's reporting back how it's steaming up with heat and humidity in Nashville, the coolishly warm Småland makes me want to do like the bees and jump in head over heels into the sugar of life. And so I do, with walks, swims, writing, long talks with good friends and yes, of course, lots of baking. What could possibly be a better way of jumping headlong into sugar than a chocolate caramel tart with a twist of salt? (Recipe on our Facebook page). As you may have noticed already, food is something we're both very passionate about. Until we met, David may have been more passionate about the eating side of that, rather than the making, but inspiration seems to have overtaken him and he's now making headway into delightful yummy smoothies and creatively lush greens with nuts and fruits. Although loving to cook with the guideline of "food is medicine", there is much to gain in soul and mind from going all the way every now and then into passionate rendez-vous with sinfully blissed out creations explosive with feel-goods.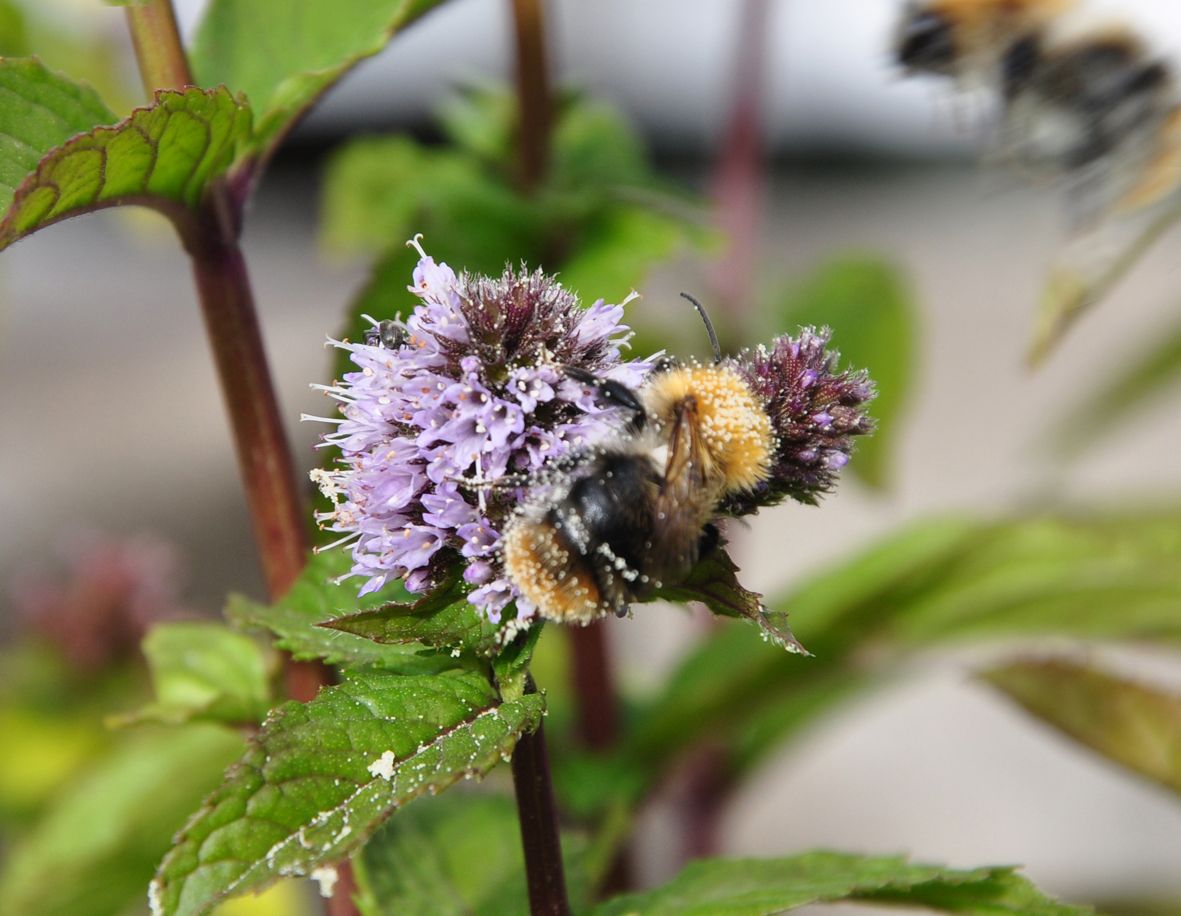 Life tends to hoolahoop its way into the making of cycles and rides, and it's not always we get a moment to stand still in its midst. Having had some time this Summer to reflect back, is it not true that when things seem the most confusing and chaotic, that's when we're the closest to truth? Then what is the truth? Well, I mean just that, when we're the most true. True to ourselves, the kind of honesty when we expand beyond our self-set limitations. In those moments of confusion or struggle, when things are questioned, we're growing and the skin starts stretching. So, really when we feel the worst, is it not when we should rejoice the most? I've started to believe that it's always the opposite of what I first think about something that is the truth. Like, when we think it's somebody else's fault, it's usually not wrong to turn that finger around, or when we want something, is it not really the time to be grateful for what we already have? Wouldn't life, other people, the Universe, be more inclined to give us more when we're grateful for what we already received? And doesn't it just feel so good to feel happy for something, for someone? That's what love is, isn't it? It ended up in this song - written and recorded within half an hour into an iphone (it's easy to say 'thank you' once you remind yourself to do so), texted it off to David on the other side of the Atlantic, who answered with his added vocal and guitar from the studio. If you had the chance to say thank you to someone, who would it be? Alive or passed on, what would it be for?
Link on Vimeo: https://vimeo.com/136962598
 
 
"It Takes Two" (Ida Kristin © Aug 2015) 
(Recorded straight into the iphone as a text message with David's added vocal/guitar from the studio on top). 
 
Not far after, David made a surprise visit from Nashville to the secluded forests of Småland. I had taken the train to Southern Sweden from Stockholm to meet with family for my birthday and was two hours late due to the fact that the train must have been in an extra hurry, as the doors closed right in our faces as we were lining up to get off and the train set off to its next stop . Anyway, the Universe and David must have been in cahoots, 'cause this gave David the time to land a little after his last minute 25-hour-trip from Nashville and have a shower before I stepped through the door. A little greeting chit-chat with family in the kitchen and my mother suggests that we put on some music. She steps into the room where the CD player is and gentle guitar music appears. The instant good feeling of calm, which comes over me, doesn't let me hesitate who's playing for a second. I step into the empty room and ask; "I haven't heard this recording before, did David send you guys something new?" As stated, the room is empty, and weirdly enough the CD player is not on. I'm confused and look around with a tiny seed of hope glimmering in my gut. I slowly look behind the door, and there he is on the bed playing "Let It Be Me". Okay, so needless to say an awesome birthday week! And perhaps the "coming of age" made me want to be a kid again, but we celebrated with the wildest local funfair ride, and swore that "That was awesome but I'll never do it again". Chantarelle mushrooms from the forest and traditional crayfish from the lake and I'm good to go for at least another forty.
 
We've received some great acknowledgment among the folk scene critics for our duo album, and your support in any shape or form is more than highly appreciated!! If you click on the link here for the review in No Depression, they'll be more inclined to put our album in even more visible places, so we've been told ;-)

We're always thrilled to hear back from you - any questions or comments - leave your mark in our guestbook or below, or simply email us at info(at)davidandida.com.

All the best to all of you and hope to be in touch soon!

- Ida Kristin